Iconic Vintage Wedding Cars
Stunning classic wedding cars for hire in Hampshire, Surrey, Berkshire & West Sussex
Learn more
View the cars
Congratulations on your engagement!
So, you've set the date and found the perfect venue. Now what you need is a way to arrive at your wedding in style with a classic or vintage wedding car!
If you're planning a wedding in Hampshire, Surrey, Berkshire or West Sussex, then look no further. 
Our range of beautiful classic, vintage & all-out American wedding cars helps to add a little extra glamour and excitement to your special day. These vintage wedding cars are some of the most iconic vehicles of their day and no expense has been spared in the upkeep of both their interiors and exteriors.
We understand all the work that goes into planning a wedding and our aim is to make it as easy as possible to hire the perfect wedding car. We've been privileged to share the big day with hundreds of happy couples for over 30 very enjoyable years; you are in safe hands with The Classic and Vintage Car Company.
We offer wedding car hire in Hampshire, Surrey, Berkshire & West Sussex, so if your wedding is located in this part of the UK why not book a vintage wedding car to chauffeur you on your big day?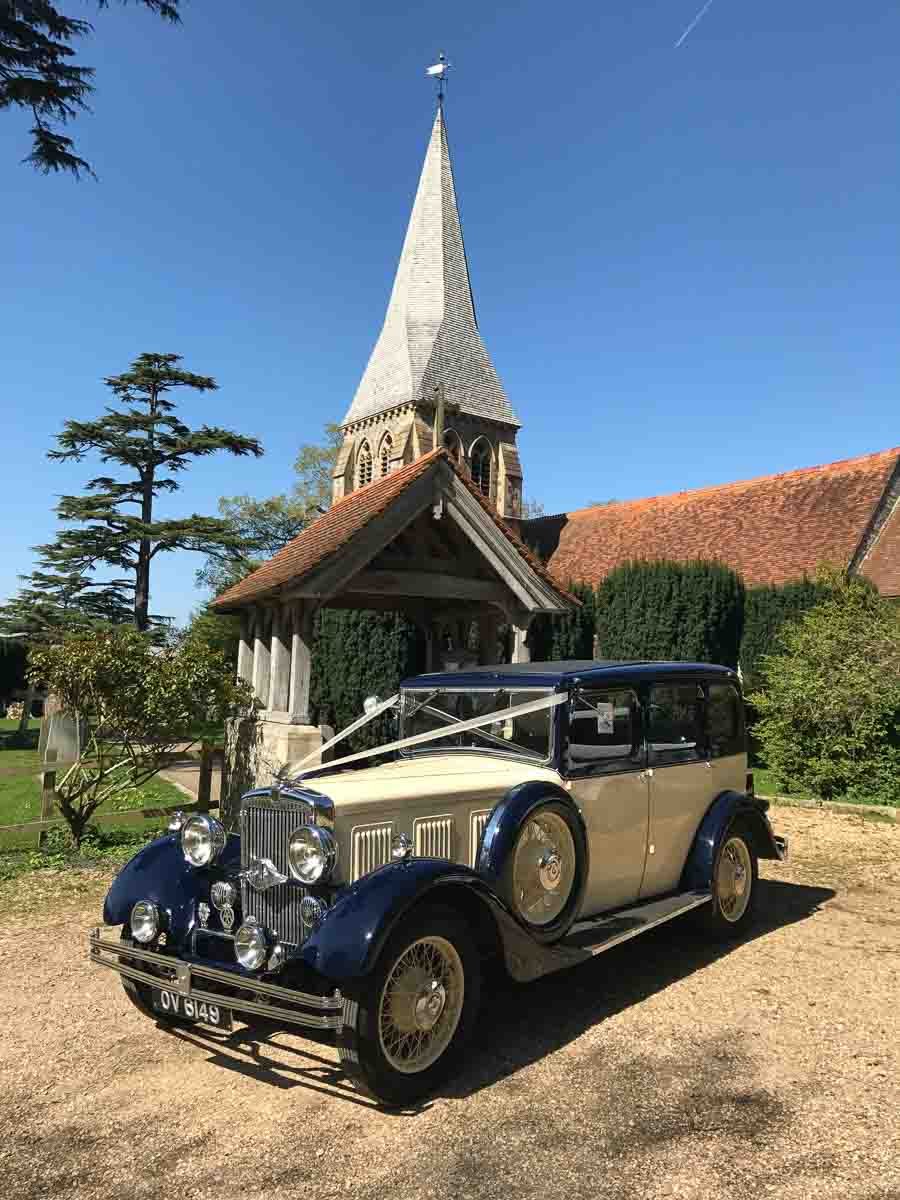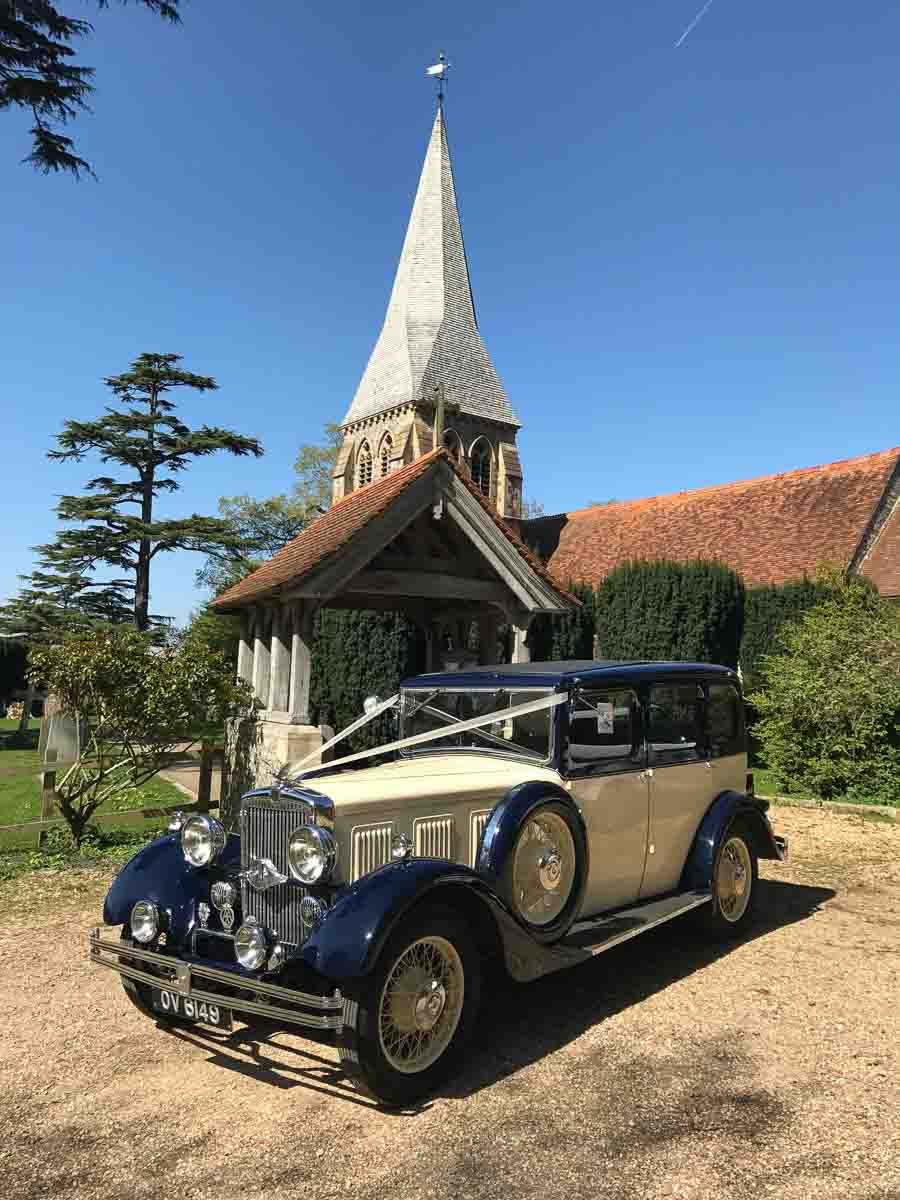 Pick your perfect wedding car from our fleet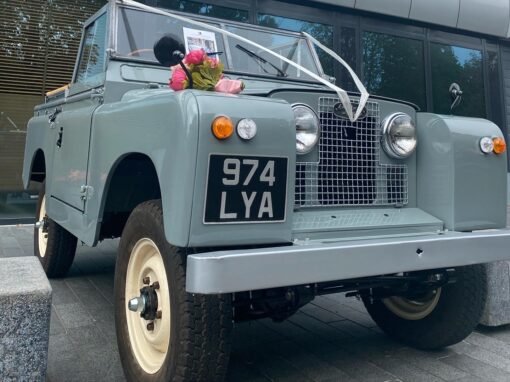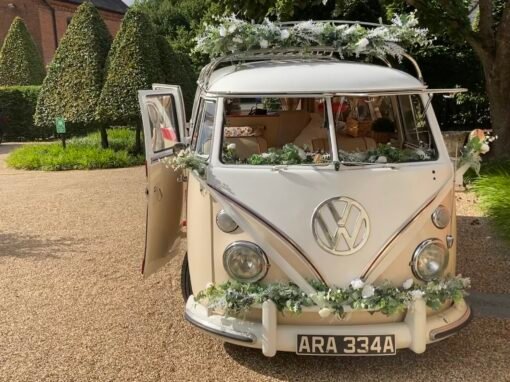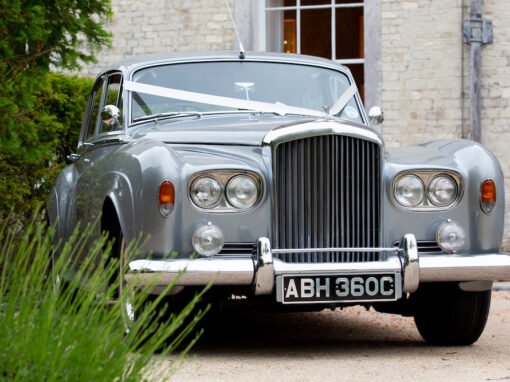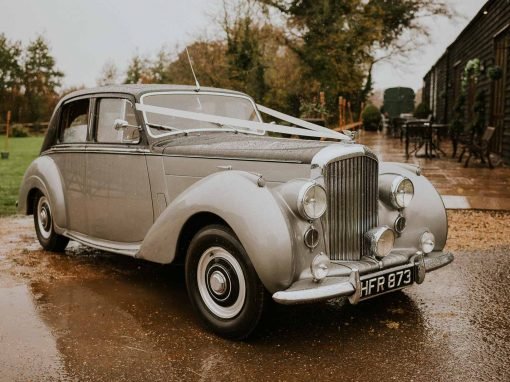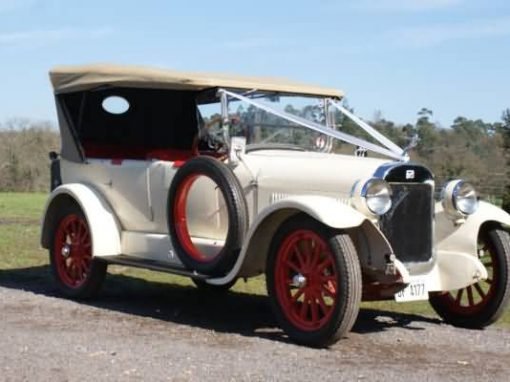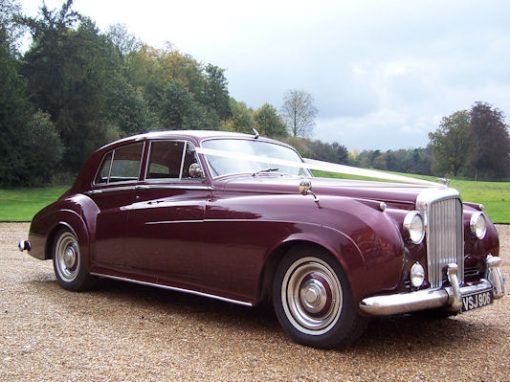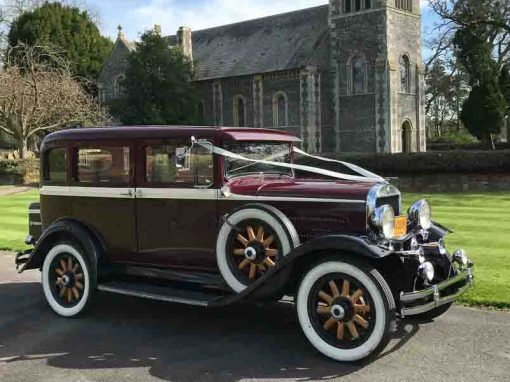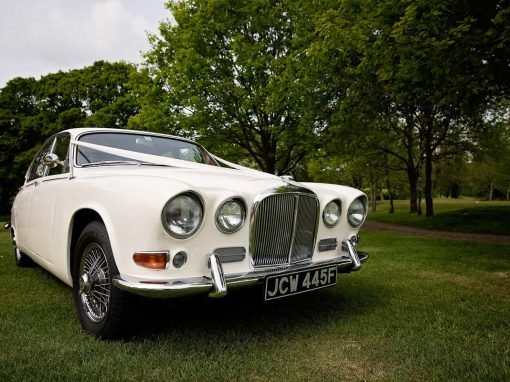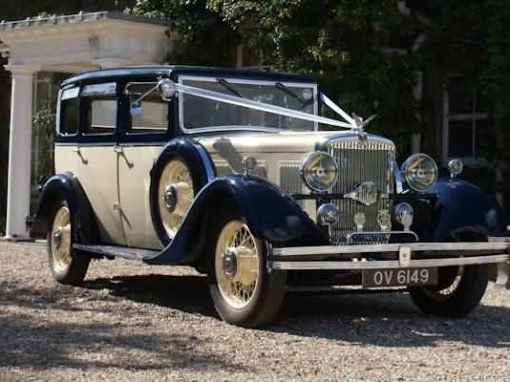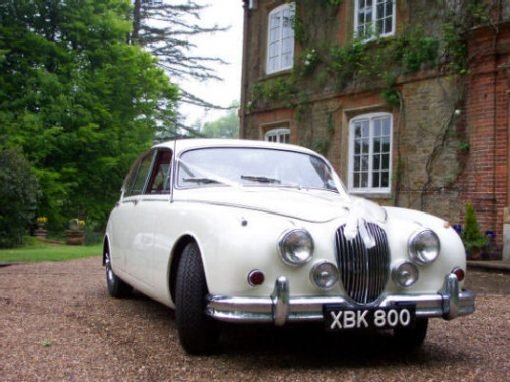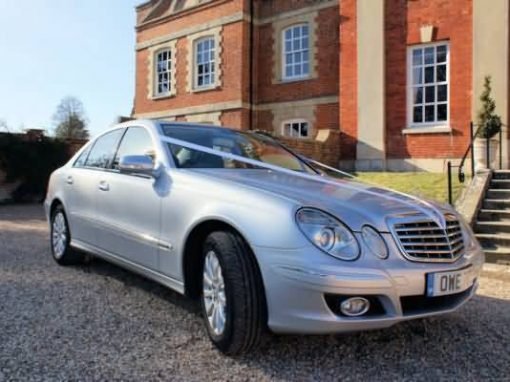 Enter your postcode to see if we operate in your area
We just wanted to write to you to say how much we loved using Rebecca for our wedding. It looked Beautiful in all the photos.
Our driver was really lovely on the day and looked after my flowers and dress really well and having the cushion for my bad back!
Thank you for such a professional service and contributing to such a fantastic day.
Thank you for your first-class friendly service on our special day.
Your local area expertise and groomswear knowledge were much needed, and your good humour kept us entertained and relaxed throughout the various journeys.
Thank you for hiring out 'Rebecca' for our wedding.
She was even more beautiful on the day than I remembered & matched our colour scheme perfectly – no one could quite believe we'd found such an ideal car for our special day.
Thank you also to our driver, who was a true gentleman helping me in and out of the car & who served us a perfectly chilled champagne!
Meet Andy and Angela
Andy & Angela are the faces behind Classic and Vintage and couldn't be happier to be part of your special day. Andy bought his first vintage vehicle when he was just 25 and when he met Angela, it wasn't long before he had her hooked on Classic Car Shows and the feel of vintage leather!
A happily married couple of 5 years, they bought their first classic car together back in 2014. With their personal collection growing, they took over The Classic and Vintage Car Company to help share the joy of classic cars with others.
Hiring a classic wedding car with Andy and Angela, you are guaranteed warm, enthusiastic and professional service that always comes with a smile. Who knows, you may even be lucky to have either one as the driver on your big day!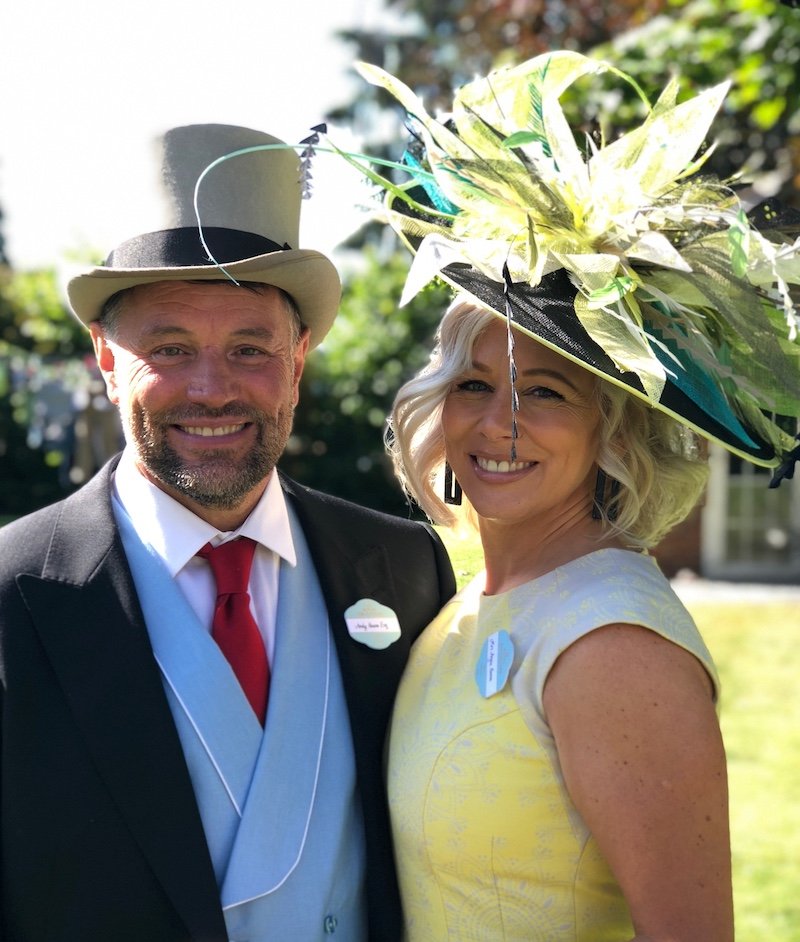 Book your vintage wedding car today
Your dream wedding is just a few clicks away